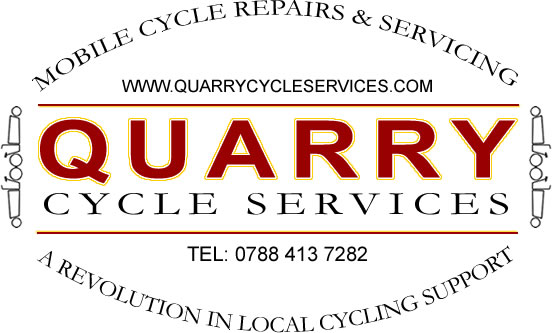 The gift that keeps on rolling
Put a seasonal service in a cyclist's stocking this Christmas.
A Quarry Cycle Services gift voucher is a great gift idea for the committed commuter or even for the less-than-committed pedaller whose bike might be long overdue some care and attention.
Buy the bike rider in your life a Level 2 service worth £35 and we'll throw in up to a tenner's worth of spare parts that might be needed, all of which should be more than enough to make it worth Santa stopping at their chimney.
Place your order by phone or email and we'll let you have an elegantly understated gift voucher to put under the tree. Then, still in the warm glow of the well-chosen present, the grateful giftee can contact us to arrange a convenient time for us to visit and apply our bike-based skills to their favourite mode of transport.
Payment by cash, cheque or online banking are all most welcome and we'll make sure you have everything in place in plenty of time for the big day.
Get in touch via our contact page.